Cart (0)
Questions? 1.800.711.5273
We Keep Business in Business™
Proudly Serving Northern California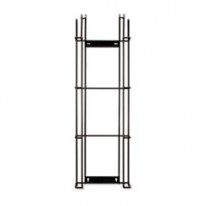 Gravity-fed rack provides a means for quick dispensing of large sized tubes. Employees can simply grab the bottom tube, lift up and out, and the next tube falls into the correct position, ready for dispensing. Made of powder-coated, structural steel.
Write a review
Your Name:
Your Review:
Note: HTML is not translated!
Rating:
Bad
Good
Enter the code in the box below:

Copyright © 2023 Vanzebo Laser & Officedesk. All rights reserved.