Repair & Maintenance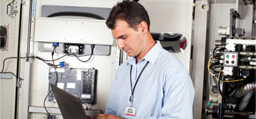 Professionally trained technicians perform each service or repair on site within 4 hours of your request.
Request Repair Service »
On Site Printer & Fax Repair Labor Rates
Flat rate pricing – no overtime or extra charges
Estimates
Free
Cleaning/Preventative Maintenance
$49.95 (free for clients using Vanzebo Toner)
Minimum Service Charge
$49.95 (light service or repair)
Black & White Service
$99.95 + Parts
Color & MFP Service
$139.95 + Parts
We offer Full Service contracts as well as per incident agreements that work well for most companies. Please inquire about discounted service rates and custom pricing plans.
Back to top