Cart (0)
Questions? 1.800.711.5273
We Keep Business in Business™
Proudly Serving Northern California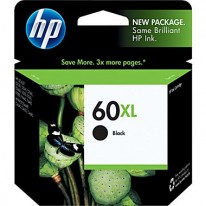 Reliability saves time and money. Produce crisp text and vibrant images at impressive speeds. Produces high-quality, water- and highlighter-smear-resistant prints on all types of materials from plain paper to brochures.
Compatibility
For Model Numbers
HP Deskjet D1660, D2530, D2545, D2560, D2660, D2580, D5560, F2430, F2440, F2480, F4210, F4235, F4240, F4280, F4440, F4480, F4580; Photosmart C4535, C4640, C4650, C4680, C4740, C4750, C4780, C4795
Write a review
Your Name:
Your Review:
Note: HTML is not translated!
Rating:
Bad
Good
Enter the code in the box below:

Copyright © 2022 Vanzebo Laser & Officedesk. All rights reserved.