Cart (0)
Questions? 1.800.711.5273
We Keep Business in Business™
Proudly Serving Northern California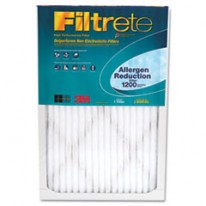 Electrostatically charged fibers attract and capture airborne allergens. Works on pollen, mold spores and dust mite debris. Also effective against smoke, pet dander, household dust, smog and candle soot. 1200 microparticle reduction rating. Lasts up to three months. Two filters per pack, two packs per carton.
Write a review
Your Name:
Your Review:
Note: HTML is not translated!
Rating:
Bad
Good
Enter the code in the box below:

Copyright © 2020 Vanzebo Laser & Officedesk. All rights reserved.