Cart (0)
Questions? 1.800.711.5273
We Keep Business in Business™
Proudly Serving Northern California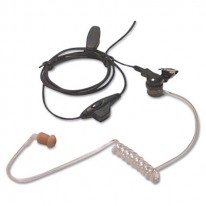 Lightweight, low visibility design is ideal for discreet use. In-line microphone with push-to-talk button for instant communication. Collar clip and coiled tubing allow a full range head motion while keeping the earpiece and connectors in place and out of view. Effective in high-noise environments.
Compatibility
For Model Numbers
RDX Series; CLS Series; DTR Series; XTN Series; AX Series
Write a review
Your Name:
Your Review:
Note: HTML is not translated!
Rating:
Bad
Good
Enter the code in the box below:

Copyright © 2019 Vanzebo Laser & Officedesk. All rights reserved.